Parish Office Phone : 0121 550 1158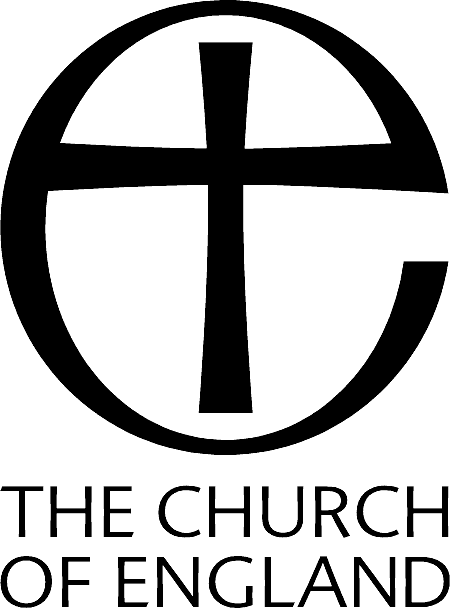 POST CODE: B63 2UD
ADDRESS: Colley Lane, Cradley
GPS Location: N 52.4688104 W -2.08613021
MEMORIAL LOCATION: off Colley Lane
War Memorial
Cradley got its war memorial nine years, two months and seventeen days after the end of WW1.
The base and shaft are made of Portland stone and the name tablets are marble. The whole is mounted on circular steps of York stone. The design by Mr. Stanley Griffiths was accepted in 1920 but difficulties held up the actual building until 1927.The stone mason was Mr. C. R. Davies and Mr. J. M. Tate carried out the building of the cenotaph; the final cost being £457 15s 2d.
A war memorial was first discussed at the Cradley Parish Council meeting on Tuesday February 18th 1919 and this was reported in the February 22nd edition of the County Express.
Monday, January 3rd 1921 saw the War Memorial Committee decide to draw up a circular with an illustration of the proposed memorial and an appeal for subscriptions. There was a fairly widespread feeling in the parish that the scheme should incorporate the addition of a recreation ground and public hall.
On November 22nd 1927 the Cradley War Memorial Committee reported that the war memorial band stand had been erected on the Recreation Ground at Homer Hill and the war memorial stone plinth was ready in the open space in High Street.
December 20th saw the War Memorial Committee announce that Viscount Cobham had agreed to declare the bandstand open and to unveil the war memorial at 3.00 p.m. on Saturday, January 28th 1928. 1,000 copies of a souvenir programme, containing a picture of the cenotaph and the names of 105 men that fell in the war were printed and sold at 2d. each.
Two weeks before the unveiling the Rev. W. S. Cooper appealed through the pages of the County Express for the Cradley people to submit the names of any bona fide Cradley man who they thought should be added to those already accepted. A Roll of Honour of 105 names was then printed.
Heavy rain fall on January 28th 1928 caused the proposed format to be changed.
War Memorial
-
Audio Commentary
00:00
James Sidney Jones
Walter Jones
Joseph Kirton
Alfred Heath
Daniel Heath
Philip Heath
William Heath
Frederick Hill
Bert Homer
John Homer
William Homer
Walter Henry Homer
John Hughes
Alfred Jackson
Albert Kirton
John Knowles
William Edwin Knowles
Percy Leonard
Joseph Mantle
Harry Morton
Albert Philips Oliver
Ernest Page
Sidney Parry
Lawson Attwood
George Bagley
Albert Henry Barnsley
Walter James Belcher
Arthur Billingham
Joseph Billingham
Bert Woodhouse Bills
Caleb Bills
Edwin Bloomer
Joseph Boxley
John Thomas Bridgewater
George Brookes
Henry Brookes
Bert Burgess
Thomas Burgess
Alfred James Butterworth
William Byng
William Carradine
Solomon Cartwright
Horace Case
Ernest Clarke
James Henry Clarke
Percy Cole
Henry Cook
George Edward Corfield
Frederick Clifford Cooper
Joseph Crampton
Joseph Davies
William Alfred Davies
Frederick Dukes
Harry Dunn
Thomas Eden
Alfred Edmonds
Bert Ferraby
Benjamin Fowkes
Charles William Fowkes
William Henry Fowkes
James Ernest Foxall
Edwin Grazier
Charles Dennis Green
Tom Green
Joseph Harrison
William Harris
Vernon Harris
William Hay
John Head
Joseph Josiah Parsons
Reuben Parsons
Tidal Parsons
Joseph Pearce
William Pearshouse
Joseph Plant
Ishmael Rawlins
Thomas Raybould
George Sidaway
Stafford Sidaway
James Southall
Wilfred Ernest Smith
Walter Reece,
David Reynolds
Walter Robinson
Harry Russell
George Frederick Roper
Horace Edward Roper
Joseph Henry Savage
William Henry Savage
Isaac Scott,
Joseph Stanley
James Stevens
Frederick Tate
Harry Taylor
John Edward Taylor
Joseph Taylor
Andrew Albert Thomas
Frederick Charles Timbrell
Joseph Tranter
Charles Tristram
Benjamin Tromans
George Tromans
John Henry Tromans
William Tromans
John Joseph Tyler
Benjamin Unitt
Herbert Wallace
Harry Weaver
John White
William Whitfield
Alfred Willetts
George Willetts
Henry Woodhouse
Herbert Percy Wallens
Harry Weaver
Bills J G
Bradney W H
Bridgewater T
Butler J
Carpenter V A G
Cartwright J
Cooke H
Cox S
Cox C
Cox D
Davies W H
Gilliam H
Granger G T
Grazier W
Heath W
Hoarse A
Kirton S
Littlewood J S J
Millward G
Moore A
Moreton A F
Neale T H
North H
North W
Oakley B J
Owen F
Powell H
Priest A
Raybould B
Raybould C
Reece T
Robinson R
Rudge T
Sidaway L
Southwick D
Stevens B
Taylor A
Taylor V
Tromans J H
Turley S G
Watters F E
Weaver H
Willetts J
CLICK HERE: Cradley Links website