Parish Office Phone : 0121 550 1158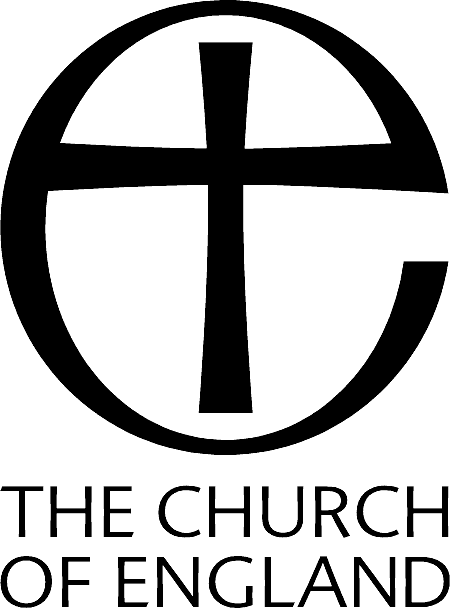 A Heritage Clock for Cradley
You can give a donation no matter how large or small so that the memory
of St Luke's Church will live on and the restored clock dial and chimes will
become a community clock for everyone!
What is "Just a Minute"?
Our "Just a Minute" Appeal is where, for a donation (people can give as
much as they wish), people and local businesses choose a certain minute
on the clock dial from St. Luke's and write in no more than 100 words,
why that particular minute is important to them.
With 1440 minutes in 24 hours, there's plenty to choose from,
but once a minute has been selected by someone it cannot be selected
again by someone else so get in quick!
We want people to select a memorable time, such as when they were born,
started school, got married, went on a wonderful holiday or a poignant
occasion.
It is hoped that at the end of the project and once the clock is installed,
we can put all the contributions and names into a book and have it on display
in the church for future generations.
​
Entries can be sent to:
Just a Minute Appeal
Parish Office
32 High Street
Halesowen
B63 3BB
Please include your 100 words, name and contact email address or telephone number (in case we need you to select a different minute) along with cash or a cheque for your donation made payable to "Halas PCC St Peter's Church Cradley" and mark on the back of the cheque "Clock Fund". It is important that you tell us if your minute is AM or PM.
Please mark your envelope "Just a Minute Appeal".
If people wish to make a donation, no matter how large or small, without sponsoring a minute, they can send their donation to the address for "Just a Minute" monies but please mark your envelope "Clock Fund".
​
Sponsorship by local businesses and organisations
For a larger donation your business or organisation can have their name and logo entered into our commemorative book.
Please include a high resolution print out of your logo with your donation and send it to the address above.
To restore the clock dial, install it at Cradley and put in chimes will cost around £15,000. In addition to the "Just a Minute" Appeal, grant funding bodies will be approached to apply for external funding. Any surplus money from the project will be used for the ongoing maintenance of the church.
​
As St Peter's is on a hill overlooking Cradley Heath, the chimes will also be heard in the town where the dial originated from strengthening the link between the communities of Cradley and Cradley Heath.
​
If we are successful in obtaining grants we would like to install a replica weathervane and flagpole that was on the tower until the 1950's.
​
Can you or your business support us in saving a part of our heritage and give it a new lease of life?
Find out how, for a larger donation, YOUR BUSINESS OR ORGANISATION can have their name and logo entered into our Commemorative Book and get involved in our Heritage Clock Project.
​
​
​
​
​
​
​
​
For full details of our project, with photos click this PDF button to view a slideshow
The dial in it's original home at St Luke's
The dial coming to
St Peter's Cradley
Behind the dial at St Luke's
The Story of Saving the Dial
The tower at St Peter's where we would like the dial to go
​
From 1949 to 2016 the clock dial served the town of Cradley Heath (approximately one mile from St Peter's) and was housed in the
Parish Church of St Luke. It was installed in St Luke's to mark the centenary of that church and was paid for using a legacy of £150.00 from Mrs Elizabeth Hill, whose family had a long association with St Luke's. The clock was an electric clock by Smith's English Clock Systems of London using a Master Clock system. This original system failed around the year 2000. A replacement system was installed by
Smith of Derby in June 2002 and was in working condition when St Luke's closed.
​
In October 2014 the Church of St Luke was closed as much needed structural repairs to the building were estimated to be around £750,000. This was beyond the means of the Church Council and therefore the last service was held in the church on 19th October 2014.
Over the next two years the building lay empty until 2016 when it was decided that the building would be demolished as no future use for it could be found. Meanwhile at St Peter's, Cradley, the pipe organ was out of action due to a broken blower. A replacement blower was sourced from St Luke's. When surveying the blower to see if it was suitable for St Peter's, it became apparent that the clock dial at St Luke's wasn't earmarked for preservation and would be lost when the building was demolished.
In 1875, the tower of St Peter's was added to the original building of 1789 and was designed by the
Bromsgrove architect, John Cotton.
Two years later in 1878 John Cotton added an apsidal east end to St Luke's. Back at St Peter's,
Cotton had intended there to be a clock on the outside of the tower and provided a stone roundel
on which to mount the clock. Due to a lack of funds the clock was never added to the tower and to
this day the roundel remains empty.
When it was discovered that there was a strong possibility of the clock dial at St Luke's being lost with
the building, it was decided to try and acquire the it for use at St Peter's.
The Diocese of Worcester granted permission for the dial to be retrieved with the view that it would be
installed at some point in the future at St Peter's. Many thanks to John Dentith (Diocese of Worcester)
and Roger Whitehouse (Church Warden of St Luke's) for providing access to survey the clock.
Thanks to the help of local metalwork sculptor, Luke Perry, the dial was removed in November 2016 and
transported to St Peter's. Unfortunately, when it was removed, part of the cast iron dial broke away.
All the parts are together with the dial and advice has been sought to confirm that repair is possible.
​
There are three parts to the project:
1. Dial Restoration and Installation
The dial restoration would consist of stripping down the ironwork, repainting it, re-gild the three concentric rings and replace the damaged glazing with vandal resistant acrylic. This would return the dial to its original appearance as it was in 1949.
​
2. Installation of quarter hour and hour chimes
The chimes would use electromagnetic hammers on the existing bells to sound the hours and quarters. A night silencing device would be added so that the clock can be stopped from chiming through the night.
​
3. Installation of flagpole and replica weathervane to the tower
We would like to install a replica weathervane and place it on the tower. The weathervane would
be made to this design, painted black and gilded with gold leaf. It will be accompanied by a
flagpole in the north-east corner. The original weathervane and flagpole were removed
in the mid 20th century.
​
​
​
​
​
​
​
​
​
​
​
Roger Whitehouse (Former Church Warden of St Luke's) said
"When St. Luke's Church closed, some items that had been used in the church were shipped to foreign lands. They are now being used in various parts of the world in many different churches, so you can only imagine the pride felt by members of St. Luke's congregation when they heard that St. Peter's Cradley, a church very local to St. Luke's in Cradley Heath, had made a request to save the clock dial.
The dial was a prominent feature on the High Street of Cradley Heath for sixty-seven years, providing a time check for the community, at the heart of the chain making industry in the Black Country. It is hoped, that when completed, the restored dial can serve the community of Cradley, in a similar manner, over many years to come."
​
Project Update - Dial Restored
On 22nd October 2019 the dial left St Peter's for Dacre
in heart of the Lake District to be restored by the Cumbria Clock Company.
​
​
​
​
​
​
​
After leaving St Peter's, the clock made one final visit to St Luke's before heading up the motorway.
​
​
​
​
​
​
​
Arrival at the Cumbria Clock Company workshops after a journey of 170 miles.
​
​
​
​
​
​
Bye, bye clock dial!
​
​
​
Dial Restored thanks to your donations!
Broken cast iron welded
New glazing fitted
Iron rubbed down and repainted
All that is left to do is to add gilding and fit it to the tower
​
​
BEFORE
​
​
AFTER
​
​
​
​
Luke Perry carefully removing the dial from
St Luke's
On Monday 16th March the dial was returned to the Midlands after being restored and gilded by the Cumbria Clock Company. Many thanks to Dan for bringing it back.
The dial back on the steps of St Peter's with Church Warden Paul Millward and Team Vicar Rev Katryn Leclezio
The dial has been placed in secure storage elsewhere until funds allow for its installation on the tower.